Our Mission
At The Britleys, it is all about the children. We created this platform with the highest standards to put them at the heart of all that we do. Our mission is to raise the standards of in-home childcare and education by providing families with intent-focused and experienced nannies for their children. We are committed to matching families with a highly qualified nanny that meets our high standard of excellence.
With more than 15 years of experience in childcare, Montessori education and international human resources, we fully understand the necessity of finding a nanny for your family who will not only have the experience needed but will also fit in with your family dynamic to seamlessly blend as if they were another member of your family.
We Are Dedicated to Your Family
The decision to allow someone to care for your children in the comfort of your own home is something we do not take lightly. We understand that not only is the right experience and education needed for families to feel confident in their nanny, but that it is equally important to match the personality and care techniques to meet the specific needs of the family. Our passion is rooted in helping families and employers find the perfect match for their childcare and educational needs.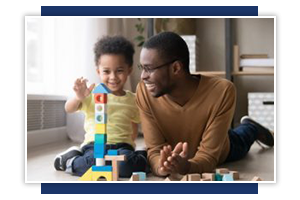 We streamline the process of searching for the perfect fit, making the means of hiring a nanny feel effortless and completely personalized to your family's needs. You can be confident with our detailed screening and selection method that will guarantee the perfect match between our nannies and families. Learn more about our meticulous hiring process by contacting us here.
Furthermore, we believe that continued support for both nannies and families following the hiring process is the key to ensuring a successful, long-lasting relationship. We provide our nannies with engaging curriculum and lesson plans to bring to your home, while in turn supporting their professional development.